Forgot Your Username
If you have forgotten your username, please provide your email address in the box below. We'll send you an email with your requested username. If you are having trouble, please call us toll-free at 1-800-221-0814.
Email Sent
You'll receive an email in a few minutes. Please check this email to find your requested username.
If you do not receive an email or you are having trouble logging into My Account, please call us at 1-800-221-0814.

CHILE
Chile means nature as it should be—wide open, untamed, untroubled by human interference. It is a slender ribbon of geography, on average only 108 miles wide, but that ribbon runs for some 2,700 miles, the distance from San Francisco to New York. And its coastline is even longer, at 3,100 miles. In the narrow territory between its borders, just about every kind of landscape imaginable unfolds: pristine lakes in verdant valleys … glittering glaciers rising up mountain slopes …plunging fjords …restless volcanos …and sweeping desert.
With such natural splendor, it is no wonder that the Spanish coveted the land, seizing much of the region for itself in 1540. Until then, the land had been shared by Incas in the north and the Araucanians in the south. Spain tried to tamp down local culture and import its own, but the independent Chilean spirit eventually triumphed, and the nation freed itself from colonial rule in 1810. That doesn't mean its path was easy: the dictatorship of Pinochet was brutal, including thousands of "disappearances."
Free elections in 1989 returned power to the people and Chilean democracy has yielded a prosperous economy and one of the highest literacy rates on earth. Today, Chile's quality of life is renowned. Whether horse riding on the pampas, sipping red wine at one of the countless vineyards, or hiking the same hills that Butch Cassidy and the Sundance Kid once escaped into, Chileans revel in the bounty of their land and embrace a slow pace of life that lets them enjoy it best.
Most Popular Films
Films featuring Chile from international, independent filmmakers
Tierra Del Fuego - Land of Fire
Absorb Chile's wilderness surrounded by the snow-capped mountains and mirrored lakes of Tierra del Fuego.
Produced by Jason Spafford
Great Historic Sites: Easter Island
Discover the ancient secrets behind Moai—the carved volcanic statues of Easter Island.
Produced by Ian Sciacaluga, Pilot Productions
South America: The Beautiful Ride
We've been working with independent international filmmakers to provide you with films that portray the people, culture, and lifestyles of the countries you're interested in visiting. We believe this film offers a unique perspective on South America.
Produced by Jason Spaford
In Chile, A Search for Remnants of Revolt
Hunt for communist propaganda from Chile's 1973 military coup.
This film was first published on BBC.com Travel. Produced by Aric S. Queen.
Chiloe Ando
Travel in warp-speed to discover what life is like throughout the seasons on Chiloe Island.
Produced by Daniel Katanella
Chile Interactive Map
Click on map markers
below to view information about top Chile experiences
Click here to zoom in and out of this map
Featured Reading
Immerse yourself in Chile with this selection of articles, recipes, and more
Chile: Month-by-Month
There are pros and cons to visiting a destination during any time of the year. Find out what you can expect during your ideal travel time, from weather and climate, to holidays, festivals, and more.
Chile in December-February
December to February is Chile's summertime. The weather across the country is extremely pleasant, with temperatures averaging between 70-80 degrees Fahrenheit, with low humidity. With peak tourism season in full swing, your travel dollars will not go as far. The country is awash in cultural activity, so for a truly immersive experience, this is the time to visit.
Santiago is flooded in Latin energy as the crowds bring more vendors, arts, and cultural offerings to the fore. This is the time for experiencing all Chile has to offer in food, performance, and activities. In Ancud, a sleepy seaside town with a picturesque marina, the week-long Semana Ancuditana fills the streets with games and competitions, and is a particularly great time to participate in activities among Chileans.
Holidays & Events
December 25: Christmas in Chile is a celebration blanketed in colored lights and celebration. As a predominantly Catholic country, ornate religious icons and decorations—especially in cathedrals in Santiago—fill the streets with holiday cheer. For nine days beforehand, Catholics are celebrating Advent with special church services. Boys and girls receive their presents at midnight on Christmas morning, and often wander the streets throughout the night playing with other children.
December 31-January 1: In Valparaíso, a three-day festival along the beach culminates in a breathtaking celebration of fireworks over the water—the biggest in South America. People from all over the world bear witness to the stunning light display as it reflects on the water below. The residents of Valparaíso also partake in age-old traditions, from wearing yellow underwear for good luck, to conjuring blessings for more tourists by walking around the block with money in their shoe and luggage in tow.
January 29-February 9: The Tapati Festival brings thousands from Chile and all over the world to Easter Island for a celebration of the Rapa Nui culture—indigenous to the island. Rife with games and robust competitions of physical strength, as well as spirited native music and dance performances, this is a great time to explore the ancient culture of Easter Island.
Must See
Between December and February, Torres del Paine sees almost 16 hours of sunlight a day, revealing the beauty of its expansive plains and craggy mountains for longer stretches of time. Temperatures are also comfortable, meaning robust adventures in this area are more manageable.
With the Tapati Festival, this is the best time of year to visit Easter Island. Apart from the festival, you can explore the prodigious Moai statues—all part of a UNESCO World Heritage Site—along with great hiking around the verdant Terevaka Volcano on the northern edge of the island.
Chile in March-May
Walking around Santiago, you'll experience streets covered in red and orange foliage, much like fall in New England. Especially in Patagonia, the sloping foothills are covered in the bright hues of autumn. Temperatures get brisk in nighttime, reaching lows of 40-50 degrees Fahrenheit.
The crisp air makes great conditions for wine-lovers to sit inside and sample Chilean red wine—the country is well-known for its luscious Cabernet Sauvignon and spicy Carménère varietals. Many vineyards around the country will be open for tastings, so take advantage of opportunities to expand your palate.
During Santa Semana, from Palm Sunday to Easter, Santiago becomes a veritable ghost town as Chileans vacation all over the country and elsewhere. Many businesses are closed during this week.
Holidays & Events
March and April: With grape harvests in virtually all of Chile's wine regions, a variety of festivals explore the finer offerings of Chilean wine. The Colchagua Valley, just south of Santiago, is famous for its red varietals of Cabernet Sauvignon and Carménère. The Curicó Valley boasts crisp Sauvignon Blanc—with bright mineral flavors thanks to the Pacific Ocean air. Restaurants and local street-side vendors often provide foods, such as cheese and chocolates, for pairing with signature wines.
March 25 to April 1: With Chile's majority Catholic population, Semana Santa—the week from Palm Sunday to Easter—is extremely important. Good Friday is a bank holiday, and many businesses are closed throughout the week. Families will often stay home, cook feasts, and attend special church services.
Must See
Walking through the wine vineyards of Chile reveals breathtaking vistas of brilliant autumnal colors. The crunch of leaves underfoot and breaths of crisp air—especially in higher elevations—will make you almost forget you're in South America.
Patagonia is also beautiful this time of year, often considered one of the best areas for fall foliage. Trekking along the region's foothills and taking in its wide expanses will be like walking through a painting.
Chile in June-August
For skiers, Chile is a paradise from June to August. August is the most popular month as powder reserves are refreshed with steady snowfall. Winter sports enthusiasts—from skiers to snowboarders, and everything in between—are drawn to the desirable slopes and picturesque mountain resorts of the Andes Mountains.
The most popular Andes resorts—located right outside of Santiago—will be swarmed with visitors, and for good reason. Portillo in eastern Chile, at the southern tip of La Laguna del Inca o del Portillo, overlooks a dramatic view of mountains surrounding the calm azure waters of the lake. El Colorado, just 36 miles from the city's limits, features the over 11,000-foot peak Cerro Embudo. Valle Nevado features the largest skiable surface in South America, meaning you'll still feel isolated among the larger crowds.
In the lowlands, rains have driven out the tourists. This means lower-elevation cities such as Valparaíso, Calama, and San Pedro will be less crowded. Here, your travel dollar will go further.
Holidays & Events
June 24: Indigenous communities around the country celebrate New Year's Day based on their own ancestral calendar. In the southern city of Temuco—with the highest indigenous population in Chile—We Tripantu brings the city's Mapuche population to the fore.
July 12-17: La Fiesta de Tirana celebrates the Lady of Mount Carmel, adopted in the late 19th century as Chile's patron saint. The small town of Tirana becomes a deluge of people for several days celebrating the saint, with frenetic performances, food, and drink filling the streets.
Must See
The small village of Tirana—with approximately 1,200 residents—attracts over 200,000 people a year from around South America for the annual Fiesta de La Tirana. Boisterous parades with throngs of people fill the streets, turning the once small town into a party of throbbing energy. Bands composed of pounding drums and tinny percussion instruments are accompanied by trumpets to create rhythmic, distinctly South American melodies.
One of the main features of the festival is the La Diablada, or the "Dance of the Devil." Men in haunting demon masks, embroidered capes, and regal costumes—as well as any number of cartoonish and comedic characters—are accompanied by women and children in indigenous dress. Believed to exorcise demons in the community, the ornate dance they perform incorporates native and European styles, and often goes well into the night. You'll also see Tirana's streets filled with food and craft vendors selling wares from indigenous artisans for the several days of the festival.
The Indigenous New Year celebration in June is also a great time to dive into local culture. Adorned in the brilliant colors of Mapuche traditional garb, ancient religious rites give thanks for the harvest, and sacred dance and music fills the air. The festivities end with a call for rest in the new year.
Chile in September-November
With tourism season not yet in full swing—along with glorious temperatures ranging from 60-70 degrees Fahrenheit—September to November is a veritable sweet-spot for visiting Chile. The comfortable climate makes exploring areas such as the Atacama Desert in the north, and Torres del Paine to the south, visually stunning adventures.
Considered springtime in South America, blooms start blanketing vast expanses of the country. In the Atacama, miles of purple and red flowers stretch as far as the eye can see every five to seven years. Here, endemic seeds and bulbs wait for optimal growing conditions, such as during El Niño.
In Santiago, the hillsides surrounding the city are painted with dramatic swaths of orange and red blooms, known locally as the city's "Gold and Silver Spring."
Holidays & Events
September 18-19: Las Fiestas Patrias is Chile's Independence Day. It celebrates the anniversary of Chile's first post-Spanish colonial government being installed.
Must See
The Lake District in southern Chile from September to November is a place of arresting beauty. With volcanoes abutting crystal-clear lakes, and flower blooms blanketing the foothills of the Andes, the region becomes a paradise of color.
The Fiestas Patrias brings all forms of Chilean culture together, especially in Santiago. From the bucking broncos of the city's frenetic rodeos, to the smoky air of a local fonda—a place where barbeque and beverages are sold during the celebration—the capital is awash in patriotic spirit.
Average Monthly Temperatures
Compare Our Adventures
Click 'Select to Compare' to see a side-by-side comparison of up to adventures below—including
activity level, pricing, traveler excellence rating, trip highlights, and more
Compare Adventures
Find the Adventure That's Right for You
Our Activity Level rating system ranks adventures on a scale of 1 to 5 to help you determine if a trip is right for you. See the descriptions below for more information about the physical requirements associated with each rating.
Activity Level 1:
1 2 3 4 5
Easy
Travelers should be able to climb 25 stairs consecutively, plus walk at least 1-2 miles over some uneven surfaces without difficulty. Walks typically last at least 1-2 hours at a time. Altitude can range from zero to 5,000 feet.
Activity Level 2:
1 2 3 4 5
Moderately Easy
Travelers should be able to climb 40 stairs consecutively, plus walk at least 2-3 miles over some uneven surfaces without difficulty. Walks typically last for at least 2-3 hours at a time. Altitude can range from zero to 5,000 feet.
Activity Level 3:
1 2 3 4 5
Moderate
Travelers should be able to climb 60 stairs consecutively, plus walk at least 3 miles over some steep slopes and loose or uneven surfaces without difficulty. Walks typically last for 3 or more hours at a time. Altitude can range from 5,000 to 7,000 feet.
Activity Level 4:
1 2 3 4 5
Moderately Strenuous
Travelers should be able to climb 80 stairs consecutively, plus walk at least 4 miles over some steep slopes and loose or uneven surfaces without difficulty. Walks typically last for 4 or more hours at a time. Altitude can range from 7,000 to 9,000 feet.
Activity Level 5:
1 2 3 4 5
Strenuous
Travelers should be able to climb 100 or more stairs consecutively, plus walk at least 8 miles over some steep slopes and loose or uneven surfaces without difficulty. Walks typically last for 4 or more hours at a time. Altitude can range from 10,000 feet or more.
Hide Acivity Level
TRAVELER EXCELLENCE RATING
PRICE
including international airfare
HIGHLIGHTS & ACTIVITIES IN CHILE
*This information is not available for our trip extensions. You must reserve the main trip to participate on this extension.
**This information is not currently available for this trip. Please check back soon.
Chile & Argentina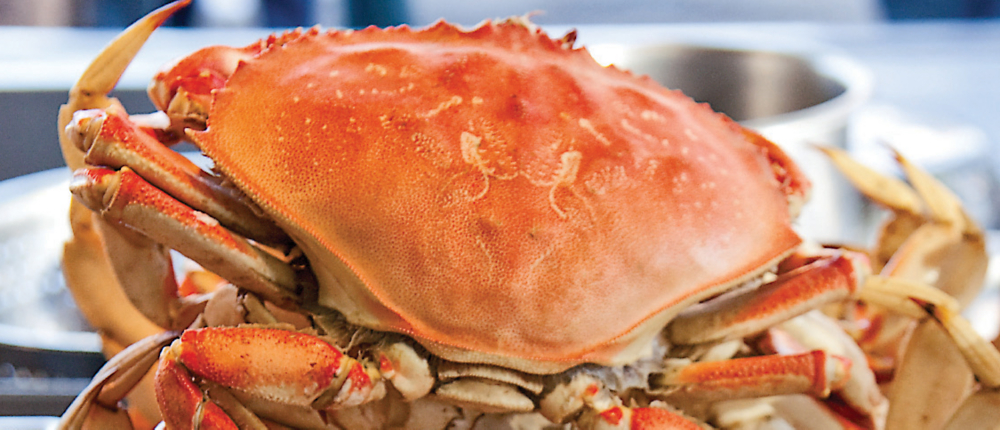 The chilly waters of the South Pacific host some of the world's most robust fisheries. Case in point: The Chilean Dungeness rock crab (jaiba) is the prize catch of the most stalwart fishermen. Naturally sweet and tender, often flash-frozen right onboard the ships, jaiba is one of Chile's favorite menu items. In Santiago, at the Mercado Central or Vina del Mar, and in the Santa Colonia and Bellavista districts, or anywhere along the waterfront in Valparaiso, you will see both large earthenware pomaires and individual-sized ramekins steaming on a great many tabletops. They are filled to the brim with pastel de jaiba, a delicious crab and cheese casserole.
I find the American fetish for drenching almost anything in cheese is often a mistake, and particularly so when it comes to seafood. But in this instance, the combination is nothing short of divine. Wash it down with an oaky Chilean Chardonnay, or a crisp Pilsner.
On the other side of the Andes, we tend to think first of Argentina's beef, as well we should. With all due respect to the marketing wizards who trademarked Japanese Kobe beef, Argentinian beef is the finest in the world. Both the genetic stock and the pampas grass conspire to produce absolutely superb cuts of steak. Unfortunately, Argentinian beef is virtually impossible to find stateside (some say due to protectionist U.S. trade practices). Which suggests that when you visit Argentina, you should order steak as frequently as possible. I highly recommend the shoulder-eye, a delicious cut that is uncommon here in the north.
But one Argentine beef specialty that can be easily recreated with Oklahoma or Texas beef is guiso argentino, essentially veal or beef stew with rice, fruits, and sweet potatoes (as well as the typical stew ingredients—including onions, potatoes, tomatoes, carrots, etc.). Our image of Chile and Argentina is of sunny Latin enclaves way down south, so it's easy to forget that Buenos Aires can get as cold as the 40s and even 30s in wintery July, and Patagonia much colder than that. So guiso is hearty comfort fare for those chilly late afternoons and evenings, and it is typically served as the main dish, rather than as an appetizer soup.
Remember that with any stew, there is a trade-off between its redolence and the tenderness of the meat versus the consistency of the fruits and vegetables. The longer you let it simmer, the more the starches will break down into a gooey plasma. Accordingly, add the fresh fruit later during the stewing process, if you want it to maintain any snap. The recipe on the next page calls for apricots or peaches, but you can experiment with apples, pears, plums, cherries, figs, dates, or whatever you like. And pork will work as well as beef or veal. Serve with a fruity Malbec or Grenache.
South American Culinary Delights